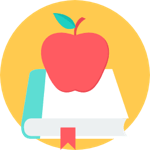 Our Apple devices boast a long list of features that many people never use or even know exist.
MacKlinik

specializes in one-on-one instruction and tutoring in your home or office to help you get the most out of your Mac and Apple gear. We come to you, and help you discover the features and functions that will make your life easier.
If you enjoy using technology but don't speak the language then don't worry, we speak your language. At
MacKlinik

we pride ourselves on translating complex technical issues into easy-to-understand explanations and directions. We make sure you understand what you're learning so you can gain comfort and confidence when using your technology. We'll teach you how to fix common Mac problems, shortcuts, tricks-of-the-trade, and how to keep your Mac running clean and fast.
How To Extend Your Experience
Use Photos or Adobe Lightroom to organize or edit your photos.
Organize files & reduce clutter on your Desktop & Finder.
Understand and utilize cloud storage services like iCloud, Dropbox, and
Google Drive.
Create books, cards, and calendars from your photo library.
Sync and organize your music using services like iTunes, Apple Music, or
Spotify.
Better understand how to use your iPad and iPhone.
Manage and setup multiple email accounts on all devices.
Create professional newsletters, advertisements, & documents using apps
like Pages, InDesign, Word.
Create movies, presentations, and slideshows using iMovie.
Set up parental controls or Family Sharing for your children.
Sync contacts, calendar, and data across all of your devices.
Make use of lesser known helpful features of iOS & macOS.